It's been a brutal few weeks here in East Tennessee. The temperature stayed in the 20's or less for days on end and we even had one stretch in the Smokies with measurable snowfall for nine consecutive days. We're glad to say that's behind us and the snow is melting.
Charity and I managed to get out on the stream for a few hours this weekend here in the Smokies, but hopefully it won't be so long before our next outing.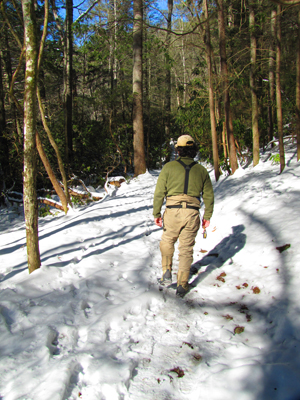 We initially intended to fish one of Little River's three prongs, but there was ice on every pool. Getting out was the point of the day, but we didn't want to doom ourselves to a skunking so we made the turn toward Cades Cove and Abrams Creek.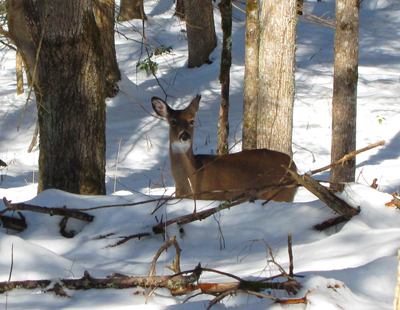 Abrams Creek is always the warmest stream around in the winter and the coolest in the summer thanks to numerous springs that come into it. It was still cold, though. Downstream of the confluence of Mill Creek there was ice on the stream on the Mill Creek side of the stream for several hundred yards.
It was a pretty slow day of fishing. Because of the extra drive we were only able to spend about 90 minutes fishing. In that time I think we had two missed strikes and one fish landed; not bad under the circumstances.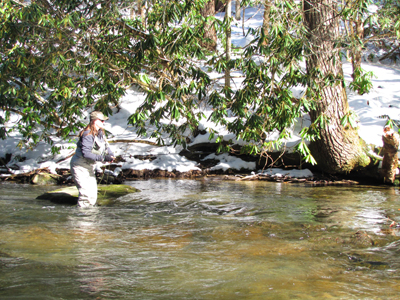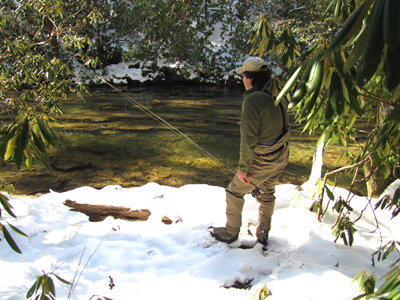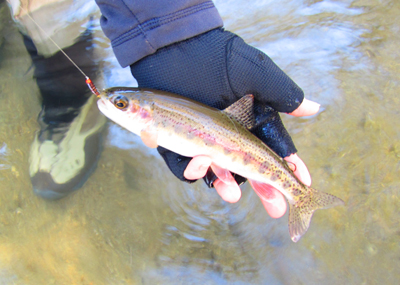 Probably no surprises for those who follow us, but Charity caught that one fish.
TVA has cut the flows on most of the tailwaters to provide some good windows for wading. We might even find some time this week to hitch up the drift boat and get it on the river. We'll keep you posted when we do.