We heard from Charity last night after she arrived safely waaaayyyy down South in Patagonia. She'll be hitting the rivers there today. Check back over the next few days as she'll be posting some photos and telling us how it is. I feel pretty bad for her since I get to stay home with our beautiful children while one of the local guides told her all the big brown trout are up eating dry flies right now. I'm sure she'll put her head down and slog through the days ahead.
After getting up early with the kids and ripping my daughter's hair out by the roots helping Willow fix her hair we arrived at an empty school. There was absolutely now snow at our house or even frost, but apparently there was some ice in other parts of the county and school opened an hour later. At least we were early…
While Charity is taking in the stunning beauty of the Andes Mountains in Argentina I'm also reminded of the incredible beauty of East Tennessee. After I dropped Willow at school I headed up into the Smokies to see how much snow there was.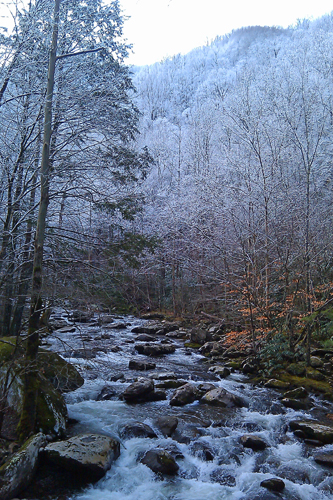 There wasn't much of any snow on the ground, but the trees were flocked with snow and ice.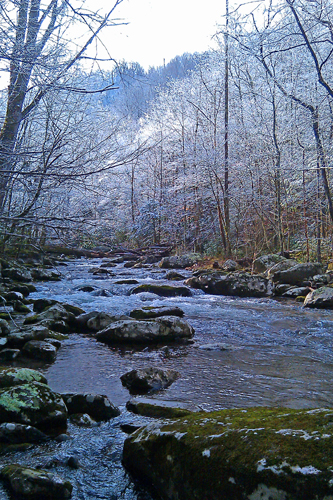 There almost now snow at the Townsend Y, and only a small amount on lower Tremont Road. By the time I got the the Smoky Mountain Institute where the road turns to gravel there was snow on the trees over the stream.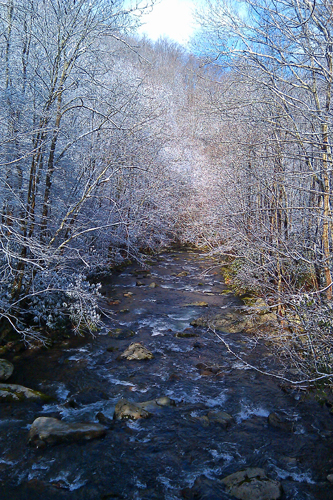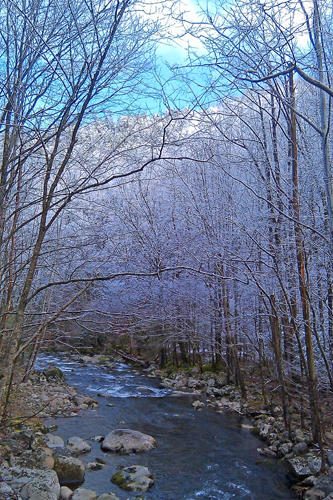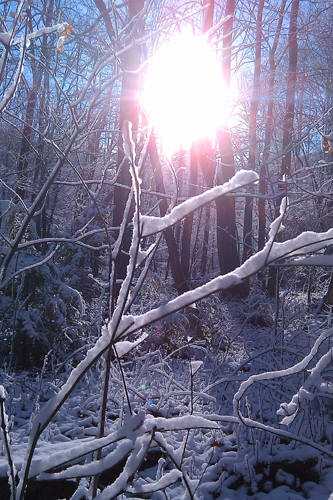 At the trailhead and confluence of Lynn Camp Prong and Thunderhead Prong there was a fair amount of snow on the ground. I'm sure there was a substantial amount much further up the mountain but probably not more than a couple of inches.