Things have really cooled off in the Smokies with scattered frost the past few nights. This photo was taken just a few days ago at Tremont but you can certainly expect all that green to begin fading and turning to yellow, orange, and red.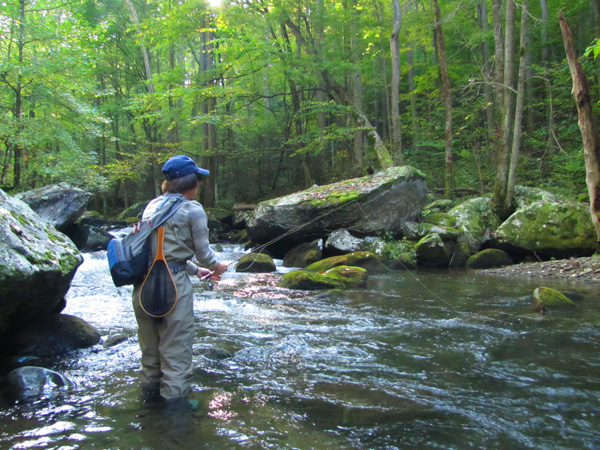 Of course the cold nights are affecting the fishing. Expect mornings to be a little on the slow side, but you can certainly pick up some fish on a #16 nymph like a Beadhead Pheasant Tail, Copper John, or Zelon Nymph. We've been hanging them about 24-30″ under a Stimulator since we're still seeing a fair number of fish prefer to rise over eating a nymph.
By about 11:00 to noon we're seeing fish rise well to #16 Parachute Adams and #18 Blue Wing Olive patterns. In fact, we should see more and more fish up on the surface in the coming days. Dry fly fishing in October and early November rivals what we see in the spring.
The tailwater scene is still pretty sketchy for us as the Clinch and Holston don't really have flows that favor good fishing for more than a few hours. You can still get in on the lower end of the Clinch around Highway 61 for a few hours in the morning, but you'll be pushed out by rising water by 11:00 or earlier depending on when the generators start rolling.