We've had a somewhat compressed fall season here in East Tennessee and the Smoky Mountains. We spent the second half of September in the Rocky Mountains and came home to the results of the government shutdown. Our home waters in the  Smokies were closed and it was mid October before we got back on the water. It's been great getting back on the water but we've missed most of that transitional period as the weather is cooling off fast.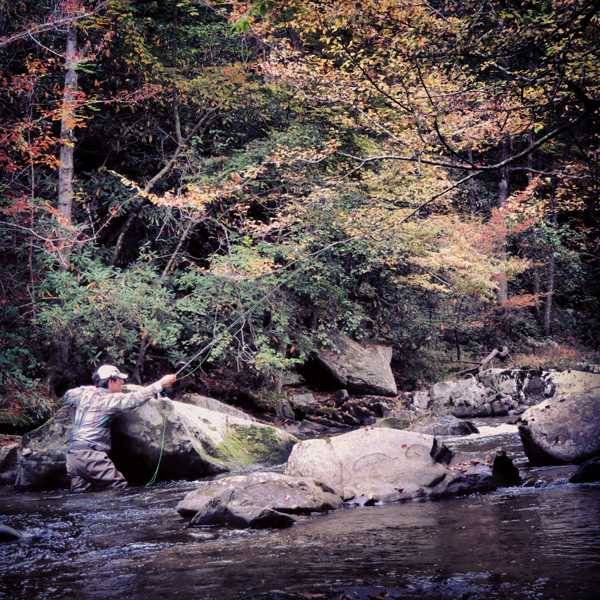 Here in Townsend we'll see the first frost of the year and several more after that. The tops of the mountains have already seen cold weather and the leaves are already off the trees along the high ridges and peaks. But we are coming into the last week of October so that's right on schedule.
And when many fly fishers think of fall in the Smokies they think of more than just colorful trees. They think of fish. Brown trout are on the move and there are plenty of rising rainbows too.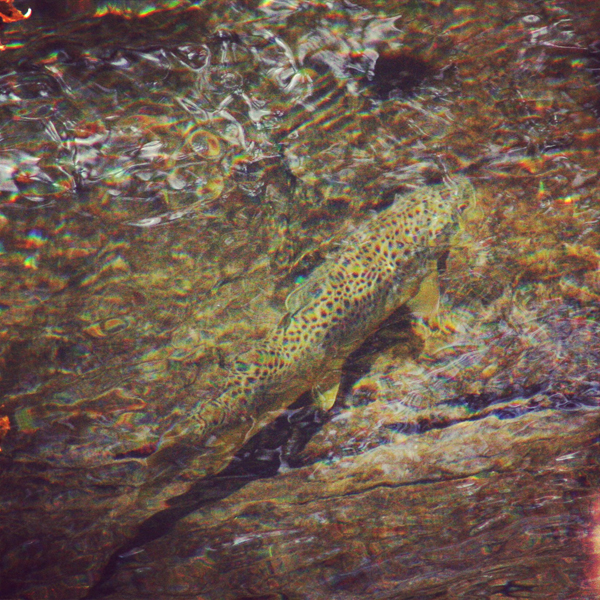 Dry fly fishing has been particularly good in the afternoons when things warm up and the bugs start to move. There are no heavy hatches, but you'll see a good smattering of Blue Wing Olives and caddis. There are even a few of the larger ginger October Caddis. A light colored Elk Caddis or Orange Stimulator is a great choice for a dry fly as part of a dry and dropper combo. However, we prefer a smaller fly like a #14 Parachute Adams or #18 Hi Vis Parachute BWO if we're just fishing a dry fly.
But the fish are rising. Take a look!